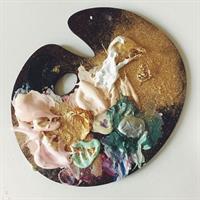 Overcoming self-doubt with art & meditation.
In this three hour workshop, you will be lead through a creative process that integrates art and meditation. Together, we will submerge ourselves into the art making process to work through the sticky places of self-doubt and perfectionism. You will be guided through various meditations as we encounter blocks in the creative process. Learn tools to release your fears and overcome the voice of self-doubt that holds you back.
All materials are included in the workshop. Each guest will make a unique ink brush, as well as a finished piece of art to take home. This workshop is for everyone. No artistic experience necessary.
Saturday September 30th
2:00 - 5:00pm
$85 per guest / $75 for 889 members
,