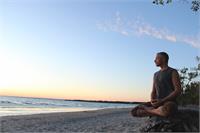 Join Adam and explore the 'anatomy of rest.'
This afternoon session will provide practical tools to help those suffering from the effects of sleep disorders. In this workshop you will delve into the 'anatomy of rest' and develop a greater understanding of the science of sleep and its most major hindrances. You'll learn a series of sequences comprised of YTU ball rolling massage techniques, breath techniques, meditations and yoga nidra, all designed to empower students to take control of building better sleeping habits to dramatically improve the overall quality of ones physical, mental and emotional well-being.
Saturday November 25th
2:30 - 5:30pm
$85 per person | $75 for 889 members
No previous yoga experience is required.
,
12/17/2017 - 12/17/2017
Instructor: Michelle DiMillo & Tara Good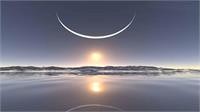 Experience the healing vibrations of crystal singing bowls accompanied by shamanic sounds channeled by guest teacher Alexandria Santaguida.
Relax further with gentle Thai Massage by certified therapists Michelle DiMillo and Tara Good.
As the Winter Solstice approaches, treat yourself to this full body therapeutic experience and leave feeling rejuvenated, balanced and peaceful.
Sunday December 17th
5:30 - 7:00pm
$60 per guest / $55 for 889 members
,