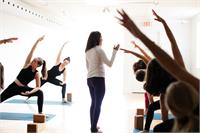 Special Karma Fundraiser.
Join 889 teachers Corrie Teahen, Jodi Fischtein, Sunny Smith, Carolina Carvalho & Tara Good for an exclusive Yoga Jam in support of Covenant House Toronto's Sleep Out: Women Unite. 100% of proceeds to the Covenant House to support homeless and at-risk youth.
Sunday April 30th
1:30 - 2:30pm

$25 per person | $20 in advance through link below

*donations made in studio must be in cash
,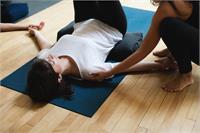 Equal halves Flow Yoga + Restorative.
*Enrolment exclusive for members of the South Leaside Monday Group

Stress Melt Flow will undo all the physical and mental stress of your day. In the first portion of the class, you will be guided through a Flow Yoga practice. The flow will reconnect you to your body and allow for stress to start falling away. For the second half of class, your instructor will guide you through a series of Restorative Yoga positions (lying down ...). You will be supported by props such as bolsters, blankets, and blocks for optimal relaxation. The class will conclude with a guided meditation practice. The combination of Flow and Restorative Yoga will allow you to release what does not serve you and will open up space for healing, new ideas, and inspiration. Leave this balanced class feeling refreshed and relaxed.
Wednesdays 8:30 - 9:30pm
May 3 - June 7
$237.50 +HST per person

Price includes all 6 classes in the series.
,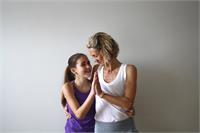 Join Lisa Mitchell and Martha Johnson in celebrating Mother's Day.
Enjoy spending time with your daughter (ages 10-13 yrs) exploring yoga poses, relaxation techniques, healthy communication and mindfulness meditation. This workshop is a wonderful opportunity to set aside some time to connect with your daughter away from your busy lives. Discover together the power that yoga and mindfulness have to promote a sense of calm and well-being and take away tools that will help you tap into these feelings wherever you are. Leave feeling connected and relaxed as a gift to yourselves and your relationship just before Mother's Day! No previous yoga experience is required.
Lisa is co-leading this workshop with Martha Johnson, a certified yoga and meditation teacher, with a passion to help people improve their overall mental and physical health. Lisa and Martha are both certified, experienced yoga teachers and mothers who credit yoga and mindfulness for keeping them calm and connected.

$65 +HST per mother/daughter couple
Sunday May 7th, 2017

After registering, a Happiness Team member will be in touch with you to confirm attendance for your daughter too!
,