Yoga Unplugged – hit the deck
July 21, 2017 | by 889 Guest Happiness Team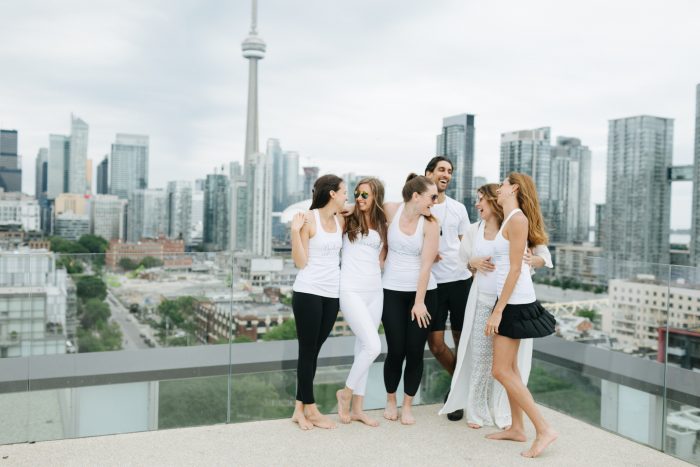 #yogaunplugged is back.
Hit the deck with us all summer long on the rooftop of the Thompson Hotel for Yoga Unplugged: 4:00-5:00pm every Saturday!
What You'll Need:
1. Your yoga mat
2. A water bottle
3. Sunscreen!
4. Minimum $2 donation
(with all proceeds supporting our partners, at the New Leaf Yoga Foundation)
No need to RSVP just arrive early to claim your spot!
---
Be sure to follow @889community and @lululemontoronto on Facebook for the schedule and updates every week.
Mark your calendars with the roster below!
Yoga Unplugged Summer Schedule:
July 8th – Jodi Fischtein
Hip Hop (yoga) | @jodi_f
July 15th – Sunny Smith
Kundalini Yoga | @ssmith69
July 22nd – Kerry Heming
Female Powerhouses (pilates) | @k_heming
July 29th – Tara Good
R&B (yoga) | @tarag123
August 5th – Jaffer Hussain
Acoustic Flow (yoga) | @jafferyoga
August 12th – Corrie Teahen
Funk/Soul (yoga) | @cjteahen
August 19th – Michelle Karkic
New Age (yoga) | @michellekarkic
August 26th – Carolina Carvalho
Brazilian (yoga) | @carolcarvalho78
September 2nd – Sara Moncrieff
Silk Sheets (yoga + meditation) | @sara_moncrieff
See you on the deck!